Aleix Espargaro and Lorenzo Savadori have run the first Aprilia laps of the 2021 MotoGP track activities. The three-day private test took place in the Spanish city of Jerez de la Frontera. Here, the two MotoGP racers continued their work on the latest iteration of the RS-GP motorcycle.
Espargaro has stated that although the engine power is lacking, there have been "interesting improvements" in other areas of the RS-GP's design.
"The base of the 2021 RS-GP is definitely promising. It's only the first tests but the times were good on a track that is not historically the best for us." continues Espargaro.
"There is still a lot of work to do, especially on the power side. But in terms of ergonomics, chassis, and electronics, there have been some interesting improvements."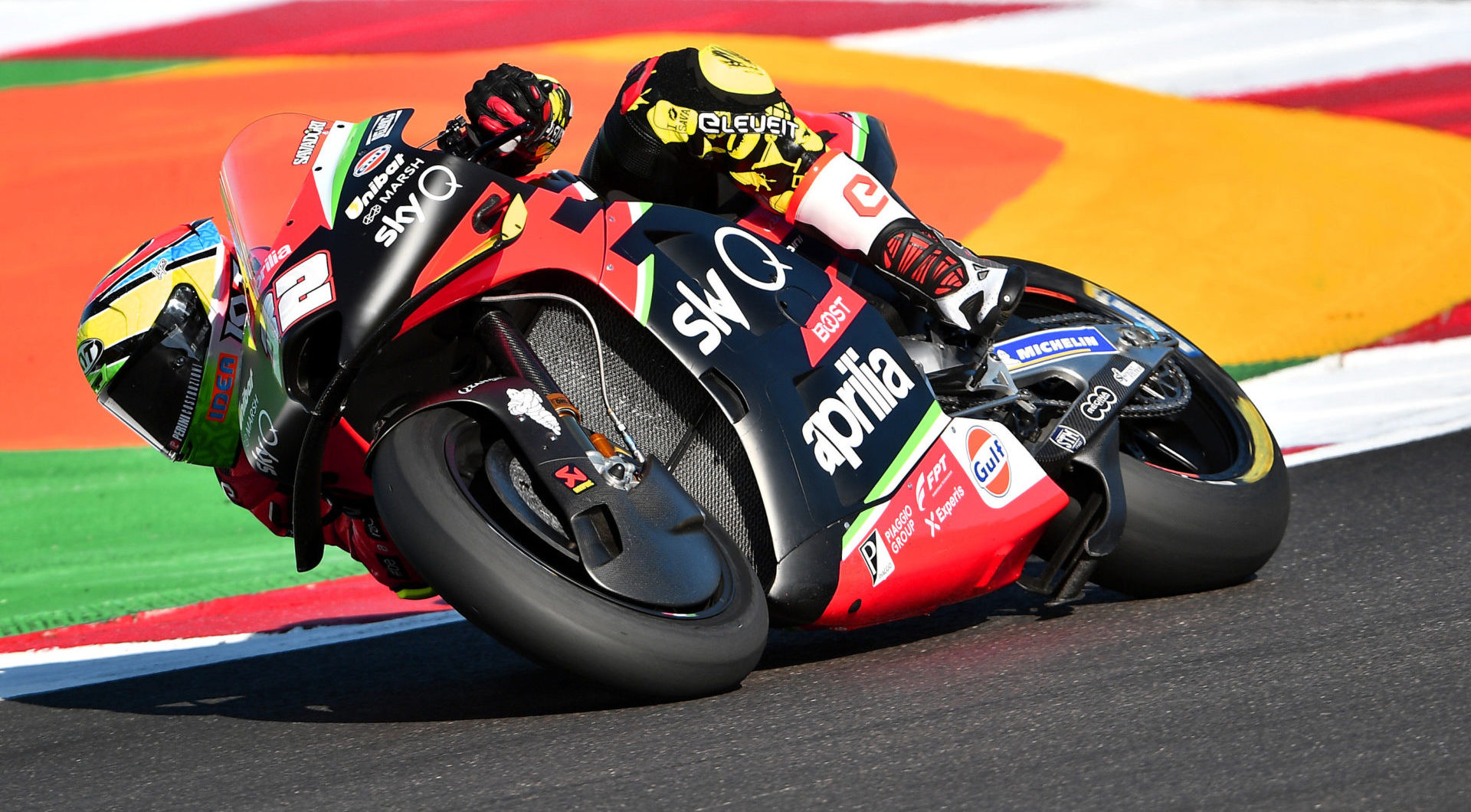 "Now we are waiting for Qatar, where we will be together with all the other riders, and we will understand our real level. With the hope that Fausto [Gresini] will soon be back on track with us." said the Spaniard.
Although no lap times have been recorded for the new bike, it has been reported that the chassis, swingarm, and engine are performing positively. However, the engine is in its first evolution and is not currently being used to the full power specification.
Videos have circulated the internet of the bike running on the course. Some people noted that the noise coming from the bike is different from the 4-cylinder engine. This has made several people suspicious, but it just seems to be because of the new exhaust system.
Speaking of the new exhaust system, the rear exhaust has a linear shape and may leave room for the "salad box". The side exhaust is also significantly shorter than the last and the terminal now has an octagonal section.
Constructed with carbon, the new swingarm should be getting used on a permanent basis this season as well.
Aleix Espargaro & Lorenzo Savadori related links: